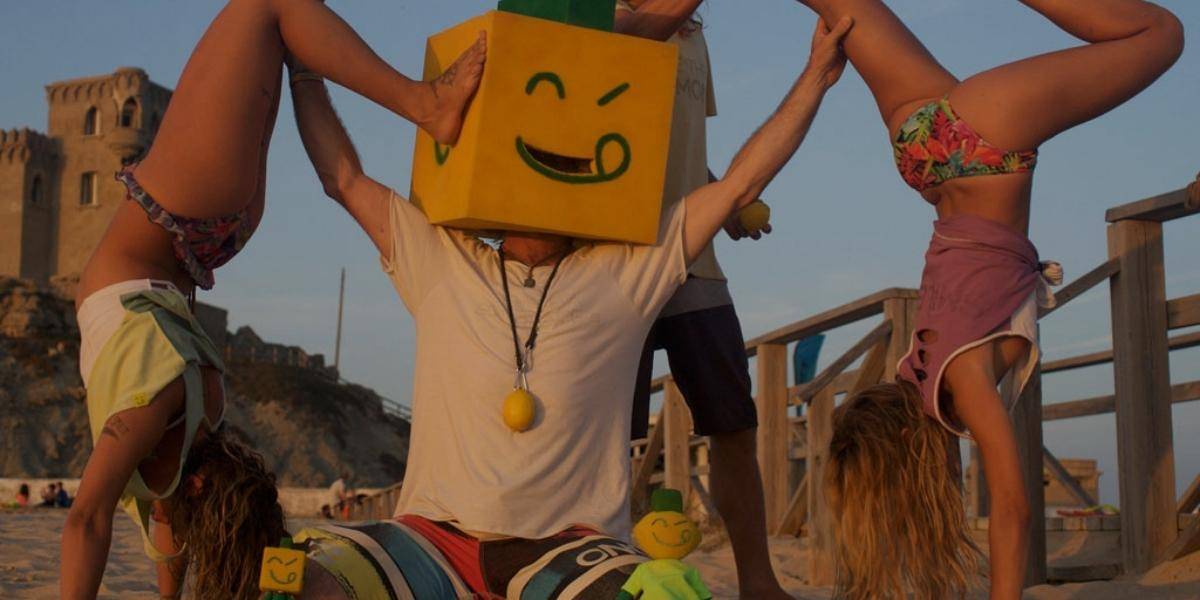 BITE THE LEMON

The Journey Starts With A Lemon
We heard many times how Gandhi said that to change the world, you should become the change you want to see. Personal change is a journey and every journey starts with the first step. Smiley Lemon says that the first step of the journey is to bite the lemon. The lemon that has been waiting for you and you know it. You know it very well. Bite the lemon and experience sweetness of becoming your own hero of happiness. The universe needs you to be happy and your light to shine. Keep this feeling into infinity by staying healthy and having fun. While being grateful for every moment. Because this is what we got. Now.
All above advice might be not much but trust me on this: BITE THE LEMON.

Heroes of happiness are those who accepted their personal challenge. They bit their lemon and started a personal journey of growth. Here are some of their testimonials. We are grateful to them for sharing and inspiring us to be better every day.
Today I put on the Smiley Lemon's T-shirt to admit to myself that I'm fat. Yes, I'm fat and I'm not proud. I had this t-shirt for a while but I'm not slim fit, so I did not wear it. But screw it! It is just too good to be just sleeping in it. Since, I got it, it is like a beacon of light in my black dominated wardrobe. A fresh breeze to the dullness of my professional life – work, home, work, home. It's the memory of walking barefoot in hot sand, jumping in the water and have fun. Black is good for wannabe "bad-ass" or, most importantly, to hide fat and to hide yourself; funky green with lemon twist does not hide it. Black is cool if you wanna just work and have no fun. Green is the meadow, the forest and life.
What's my plan? The first step is to admit and as you say: To bite the lemon. Well, I'm fat. My second step is to try to change that and to fail. So, are the next 998 times. Trust me, I speak from experience. I've always been fat. And I've always wanted to be more fit. Not just slim. I want to kite again. Or at least pretend I do that. Still, while I might not win, I feel very olympic about it. So, when life gives you lemons, embrace them.
This smiling green shirt has today become my symbol of liberation, my symbol of self-acceptance and my flag of happiness.
Smiley Lemon, make me great again!
Gregor Z., the fat guy
What's your story? Tell us and we'll send some lemons your way. Now, get that smile out! 

Gisela Pulido is the youngest world champion in the history of kitesurfing. Since she was 13, she became world champion 10 times!
Become An Ambassador Of Happiness
Being naked is quite fun but sometimes you need a t-shirt (or two). These ones support the start of Smiley Lemon's happiness movement and you can be among the first (more info to be revealed soon!). They also give you superpowers (more details on the product pages).
Important: While happiness is unlimited, the t-shirts are not for the time being.
Into The Wild We Go And Back We Come
Heroes of happiness know that happiness is real if you share it. In this way, the circle is completed – from you to universe and back. Repeat to infinity. Stay healthy. Have fun. Experience happiness.