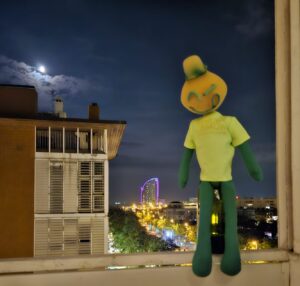 It's always a thrill to find myself back in one of my favorite cities on planet Earth. There's something truly magical about this place that keeps drawing me back time and time again. The moment I step off the plane, a wave of excitement washes over me, and I can't help but smile.
One of the things I love most about this city is its vibrant energy. The streets are alive with a constant buzz of activity. From the bustling markets to the lively cafes, there's always something happening here. It's a city that never sleeps, and I find that incredibly captivating.
One of my favorite things to do when I'm in town is to simply wander the streets and get lost in the maze of alleyways and hidden corners. Each turn reveals a new surprise, whether it's a charming little boutique or a hidden garden oasis. It's these unexpected discoveries that make this city so special.
As I explore this city once again, I can't help but feel a sense of gratitude. Gratitude for the experiences I've had here, the memories I've made, and the people I've met. This city holds a special place in my heart, and I know it always will.
Tnx Margie & Enzo for amazing time
Keep smiling & meditating
Love and peace